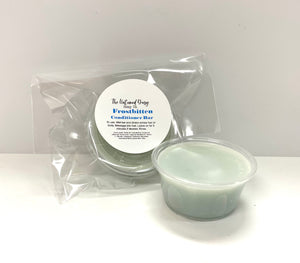 Conditioner Bars
You've tried the shampoo bars and loved them! Now, get ready for the conditioner bars!
These little powerhouses are ahhh-mazing on your hair!
Simply wet the bar under warm water and stroke through your hair until sufficiently coated. Massage in and let sit while you shave your legs, perform your favorite shower song, plan out your next world takeover...you know...the usual. 😉 Rinse and enjoy!
---
We Also Recommend