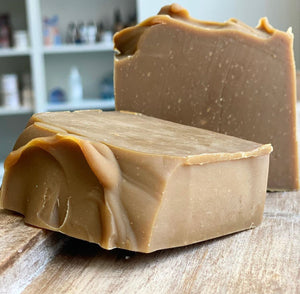 Soap bar - Pine Tar
No… it isn't fudge … 😂
But it's definitely a creamy luscious bar of soap!!
What do you know about Pine Tar soap? 🤔
It's known to be amazing for skin conditions such as psoriasis and eczema and acne. It has qualities that aid in the itching and weeping associated with poison oak, ivy, and sumac. It may also keep away mosquitoes and gnats!
This bar is great for all skin types and can help with the itchiness of dry skin!
Also contains tea tree and cedar wood essential oils for extra antibacterial properties!
---
We Also Recommend