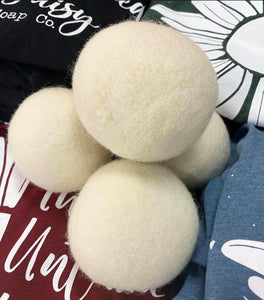 Wool Dryer Balls
Wool Dryer Balls shorten drying time and preserve the lifetime of your clothing.  
Choose a scent and we will scent them for you.   Upon receiving, let them dry out for an hour before using.   You can bring them in to the store to be "re-scented".  
Dryer balls should last up to 100 loads of laundry!
---
We Also Recommend